HOT TIME
Viernes 29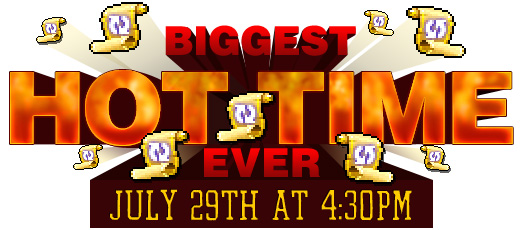 Prepárate para el evento más grande de HOT TIME que jamás haya golpeado MapleStory! Este viernes, 29 de julio, todos los Maplers que se conecten desde 16:30-16:31 del Pacífico recibirá al menos cuatro elementos garantizados
1 SP Reset Scroll
1 Battle Mode type item (al azar de 6)
1-3 Gallant Emblems (al azar)
1 Storm Growth Potion (characters por debajo de nivel 200)
1 100% Potential Scroll (Character hasta nivel 200)!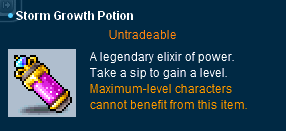 La Storm Growth Potion te permito subir un nivel automáticamente sin importar que nivel estés!
Además tendrás la posibilidad de obtener:
3 Miracle Cubes
3 Wheels of Destiny
3 Megaphones
3 Owls of Minerva
Face Coupon (VIP)
Hair Style Coupon (VIP)
5 Safety Charms
I'm a Lucky Guy medal
Secret Mastery Book
Balrog Mount Coupon (10 Day)
Yeti Mount (10 Day)
12 Slot Mineral Bag
12 Slot Herb Bag
Golden Shovel
Golden Pickaxe
Revitalizer 50%
Battle Mode Special Accessory (1 random Rising Sun item from a total of 5)
1 random Crescent Moon item from a total of 3.
Android Item Set
A random scroll
A random accessory
Y lo que todos queremos: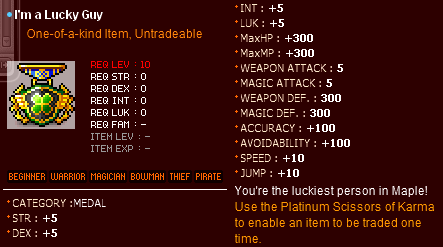 Como siempre, ciertas condiciones aplican!
SUERTE Maplers!