Saludos a todos, es un agrado darles este notición de hace dos semanas.
El día 7 de Mayo GameFreak mediante The Pokémon Company subieron un vídeo a YouTube al canal oficial de Pokémon.
Hace mucho que los fanáticos han especulado y esperado este remake, pero nunca han sabido con exactitud cuando sería el momento de volver a ver a Groudon y Kyogre como protagonistas, hasta que se hizo muy evidente en Pokémon X e Y. Dentro del juego habian NPCs que mistificaban mucho más el esperado regreso.
Este primer vídeo nos dejo a muchos emocionados pero con una incertidumbre, mostrando solamente las cajas "tentativas".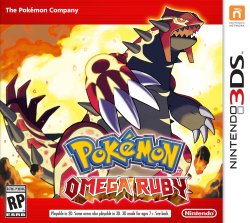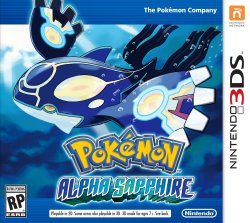 The Pokémon Company hace una segunda jugada y publica otro vídeo tres días despues con unas escenas extras, no diré que hay, veanlo ustedes mismos.
Muchos estamos esperando a que se muestre más contenido en la E3 que llegará en Junio.
Les trajo esta noticia Nic (Mi primera), espero les haya gustado.